We finished the last transom, over the bathroom door, a couple of weeks ago.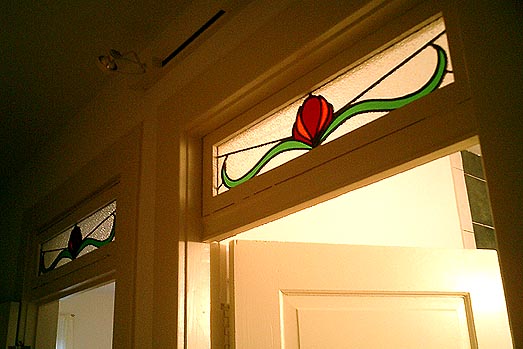 I puttied, a task which had been delayed since---two winters ago, I think? And Don built and installed the frame, which I painted.
You may be thinking, "Gosh, didn't the frames on those transoms used to be a muted sage green color?" You'd be right. But that was before we decided to sell our house. Apparently, the first rule of home-selling is to strip your home of any and all personality which may be expressed by way of interior paint colors.
We close on the sale of this house, and the purchase of our next, in one month. The transoms convey. Our new house doesn't have transoms, but there's always room for stained glass somewhere. The question is, is there time?
Posted by Michelle on June 28, 2004 08:18 PM