Tonight was a very good night.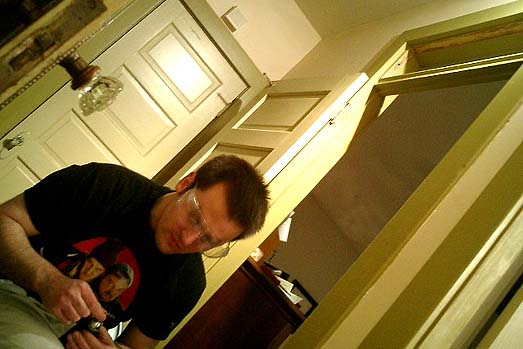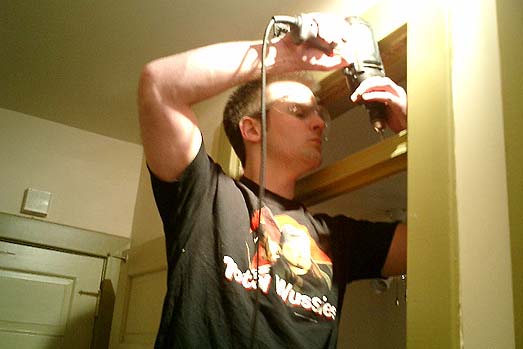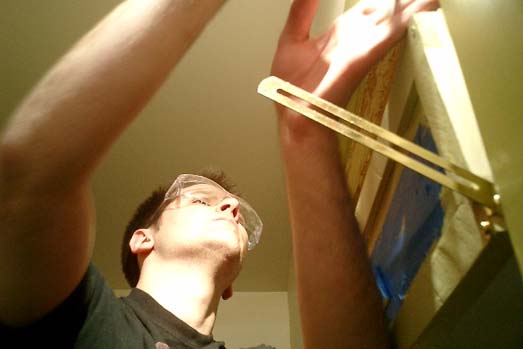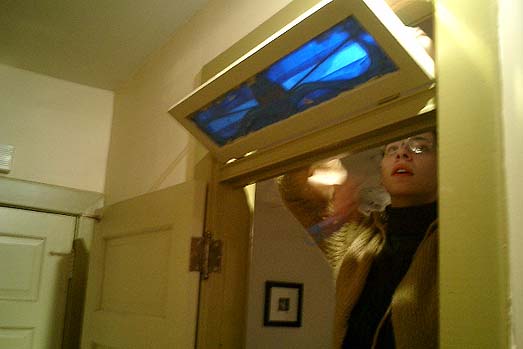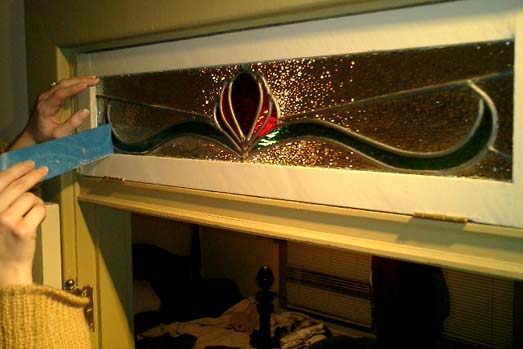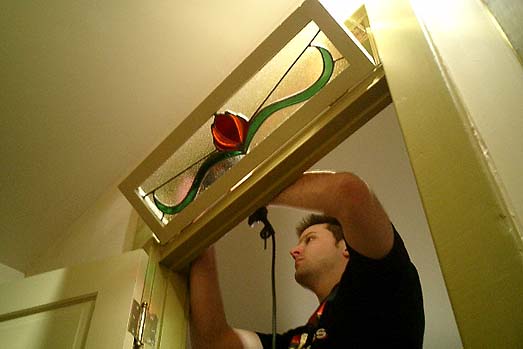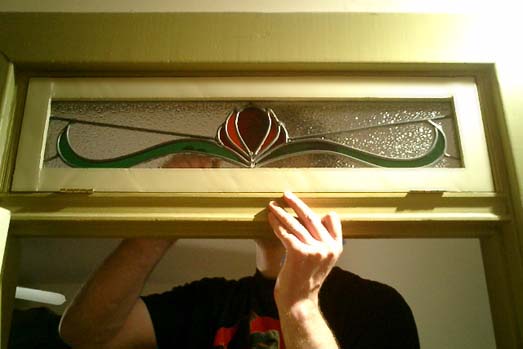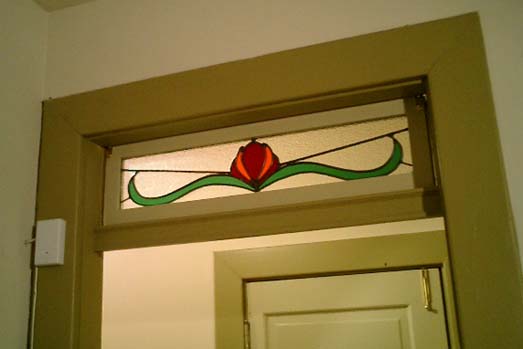 Kicking ass and taking names. I built the glass panel but it would never have become a proper and mounted transom without Don's elite woodworking and hardware skillz. He's awfully clever, that way.
I believe I'm going to spend a lot of time just gazing at my transom over the next few days. I'm very curious to see how it looks in daylight tomorrow... and whether it will cast a nuclear-cabbage-shaped ghost of red and orange and green light on the hallway wall behind it.
Posted by Michelle on January 05, 2003 11:09 PM