The compulsion to somehow make Weisser's lilypads/lotus flower pattern my own did not go away. So I made the lotus flower a little flying friend.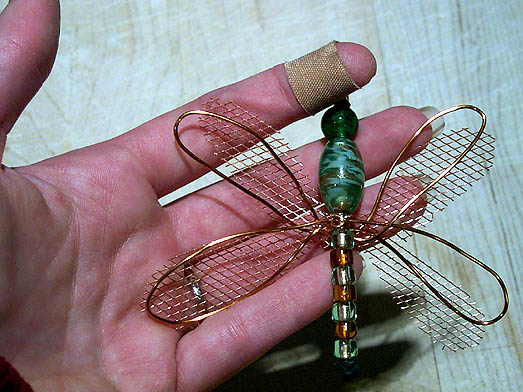 The dragonfly is made of copper wire, copper mesh, and glass beads in greens and ambers. Sheer optimism leads me to believe that I can find a way to securely fasten it to the face of the lilypads panel. It's that or hurt myself with the soldering iron, trying.
Also, I almost forgot: remember Bob Ross? "Little happy trees" (doubtless the happiness was the direct result of a contact high)? It is my solemn duty to tell you that BOB ROSS LIVES. Specifically, at Michael's crafts stores.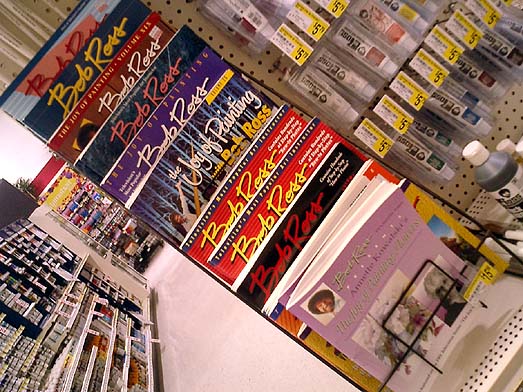 Posted by Michelle on April 01, 2003 08:05 PM